UK News
Earn, learn, return: Britain recruiting 5,000 nurses from Asia & Africa to fill NHS shortages
A National Health Service (NHS) recruitment drive is targeting nurses from overseas. Managers are looking further afield because they fear European Union (EU) nationals will flee ahead of Brexit in 2019.
Read more
Nurses from India, Africa and Southeast Asia could be called in under a scheme to "earn, learn and return." Around 5,500 will be recruited and brought to Britain, according to Chief Executive of Health Education England Ian Cumming.
"We believe that doing it that way is more ethically robust," he told MPs. "We aren't denuding a country of their valued resource but we are allowing people to come here for a fixed period of time. Yes, to help us with a staffing shortage that we have got, but also to learn, to earn money, and to take that back into their country."
Read more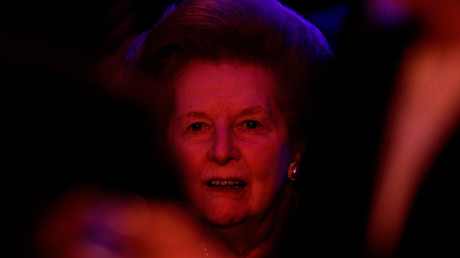 Cumming hopes that the first tranche of around 500 nurses will arrive at the end of March 2018 from India. A pilot scheme is already underway in the Yorkshire town of Harrogate.
Cumming said he is not stealing a "valued resource" from other countries but finding a temporary fix for the UK, after which nurses will go home with NHS experience. The plan drew criticism from the Royal College of Nursing, which said the expected gap in staffing is expected to hit 40,000. The scheme can "barely be considered a sticking plaster," it said.
Joyce Robins from Patient Concern echoed these concerns.
"We do need more staff but I have grave doubts about whether this is the way to go about it. These kinds of exercises are a desperate short-term measure, which can result in language difficulties, and nurses having to get familiar with new systems, when we should be making longer-term plans, and training up enough nurses in this country," she said.
Nurses were left angered last week when Chancellor Philip Hammond did not give in to demands for a pay rise until after discussions with trade unions.
[contf]
[contfnew]

[contfnewc]
[contfnewc]Original Article