Middle East
Egypt's Salah and Aboutrika: Between the people's love and the regime's fist
It has been a week of contrasting fortunes for two legends of Egyptian football. On Wednesday, Mohamed Salah's Liverpool FC secured their place in the final of the UEFA Champions League final, Europe's premier club competition, on 26 May against Real Madrid.
As the season draws to a close, Salah will be contemplating the whole host of other records he stands to break or set before the end of the season, with the clamour for his inclusion onto the list of candidates for the Ballon d'Or (an annual award for the best performing footballer) getting louder each day.
The 'wrong' side of the regime
Earlier in the week, on Tuesday, it was announced that a former teammate of Salah, Mohamed Aboutrika, has been placed on an altogether different and more serious list by the Cairo Criminal Court – one of suspected terrorists.
The retired footballer, 39, is accused of financing the Muslim Brotherhood, officially designated a terrorist organisation in Egypt since 2013.
He has been on the terror list since January 2017, but this weeks ruling extends that for a further five years. As well as having his assets frozen, he risks arrest if ever he attempts to return to Egypt (he has been based in Qatar for over three years).
Aboutrika in his prime was dubbed "maybe the greatest footballer never to have played in Europe or South America" by respected Italian sports journalist Gabriele Marcotti.
While Salah is heralded around the world, and rightly so, for his footballing ability, recent achievements and charitable deeds, Aboutrika is unable to return to his homeland for fear of persecution.

Al-Ahly's Mohamed Aboutrika (C) celebrates after scoring a goal during the African Champions League first leg final between South Africa's Orlando Pirates and Egypt's Al-Ahly in Soweto on 2 November 2013 (AFP)
Aboutrika has seemingly had a whole career's worth of accomplishments expunged from the national consciousness by an Egyptian state apparatus intent on making an example of what befalls those on the "wrong" side of the regime.
The message seems clear enough for all Egypts public figures, no matter how tenuous the connection, no matter how big the reputation, any affiliation to the Muslim Brotherhood or refusing to publicly ally with the regime will result in your disgrace and downfall.
But perhaps another worrying, more implicit, message which the Egyptian government is conveying to the countrys youth (40 percent of the population is between the age of 10 and 20 years old, according to the UNDP), is that to fulfil their ambitions, realise their potential and maintain a stable existence thereafter, they must leave the country.
The love of the people
Besides participation at a FIFA World Cup with the national team, Aboutrika accomplished everything possible for an African-based footballer. As a player with the Cairo based Al-Ahly Sporting Club, he was an integral part of an all-conquering team which between 2004 and 2011 won seven consecutive Egyptian Premier League titles, two domestic cups, and three Confederation of African Football (CAF) Champions League trophies.
With the national team, Aboutrika was again an important component of the Egyptian team that won three consecutive African Cup of Nations in 2006, 2008 and 2010, scoring the decisive goals in two of the three finals.
Individually, he received the award handed out to the best Africa-based player four times. In 2008, he was named the winner of the BBC African Footballer of the Year award.
Perhaps a worrying message which the Egyptian government is conveying to the countrys youth is that to fulfil their ambitions and maintain a stable existence they must leave the country
At the time, his achievements were widely heralded and recognised in Egypt and internationally. A major part of that admiration was that he had shunned the lure of playing in Europe, where undoubtedly greater fame and fortune lie, in favour of seeing out his playing career in Egypt.
A frequently repeated refrain from colleagues and pundits alike was that the intangible popularity and status attained in Egypt far outweighed the financial rewards of playing in Europe.
"Aboutrika has won the highest prize any person can achieve, that is the love of the people," sports columnist Hassan Mistikawi wrote in the state-owned daily newspaper Al-Ahram. Bob Bradley, the American former Egypt national team coach, stated in an interview with FIFA.com in March 2013: "Everywhere we went… people would say, 'You must pick Aboutrika.' He's incredibly popular and the people love him.
"He's respected not just as a player but as a man. He did all of the right things to keep himself at a high level. He is without a doubt a leader for us, and he brings experience and intelligence in a way that can make a very big difference in the group."
No immunity
It is therefore all the more shocking that such a towering sports figure in the Arab world and its most populous country is living in exile and has been on Egypts terrorism list for three years and counting. The allegations, first raised in 2015, is that the tourism company Asshab Tours which Aboutrika helped set up and owned shares in was linked to the Muslim Brotherhood.
The co-owner, Anas Mohamed Omar El-Kady, was accused of committing hostile acts against the state, while the companys funds were allegedly used to finance terrorist attacks.
But Aboutrika maintains that El-Kady was no longer involved and the company had changed names in 2013. In any case, one can argue that the allegations are only a cover to target Aboutrika for his public statements in support of the Muslim Brotherhood candidate Mohamed Morsi in the 2012 presidential elections.
It is all the more shocking that Aboutrika, such a towering sports figure in the Arab world and its most populous country, is living in exile and has been on Egypts terrorism list for three years and counting
When the allegations were first made public, many thought that his popularity would give him immunity. "His popularity is much bigger than the presidents… Hes not only the most popular sporting figure – he's the most popular figure," Hatem Maher, a senior editor at Ahram Online, told MEE at the time.
Unfortunately, "love" and popularity has not been enough to protect, neither legally nor materially, Aboutrika from being targeted by the regime and punished for his alleged ties to the Brotherhood by having his assets frozen.
But perhaps the most tragic consequence of this ordeal was when Aboutrika's father passed away last year and his son was unable to attend his funeral in Egypt for fear of arrest.
Free from afar
Meanwhile, Salah continues to flourish in Europe, relatively free of the pitfalls and shackles of Egyptian politics. Although he remains a long way off achieving anywhere near the number of awards and honours which adorn Aboutrika's CV, he is now one of the most recognisable athletes in the world.
With that comes lucrative sponsorship deals with the likes of Pepsi, Uber and Vodafone, and a likely new contract with his club in the region of £185,000 ($251,000) per week. All of which he has earned through his endeavour and perseverance.
Bradley, who managed both Salah and Aboutrika during his tenure as Egypt national team coach, has said that "the big player for us was Mohamed Aboutrika…Salah looked up to him as a player and a man. You could tell he wanted to learn from [him] and do things the right way."
READ MORE ►
Surely the main thing Salah will have learned from the cautionary tale of Aboutrika, is that maintaining a conciliatory approach to the Egyptian regime is critical to survival. Hence, for example, his donation to the Tahya Masr ("Long Live Egypt") fund set up by Egypt's president Abdel Fattah al-Sisi.
But perhaps another bitter lesson for Salah, and the rest of the country's youth, is that its better to cash in on your hard work and talent away from Egypt, while the opportunity is still there, because no matter how much you give back or serve your country it will always be an unstable existence – that rarely pays off.
– Mostafa Mohamed is a freelance Egyptian journalist who has worked as a correspondent for several Arab and international journals and magazines, writing on economics and sports.
The views expressed in this article belong to the author and do not necessarily reflect the editorial policy of Middle East Eye.
Photo: Mohamed Salah (L) and Mohamed Aboutrika (R) often meet up in Europe (Facebook)
[contf]
[contfnew]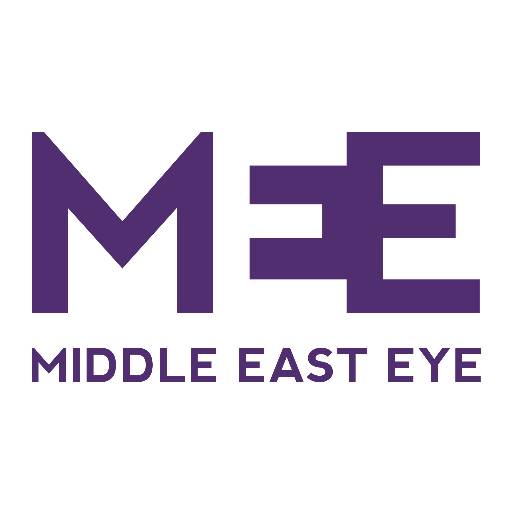 [contfnewc]
[contfnewc]