UK News
'I've got no time to be ill': My life with HIV
Becky Mitchell, a 43-year-old fitness instructor from Bristol, discovered she had been infected with HIV in her late 30s. Here she tells her story:
I was in a relationship with somebody when I got a message from his ex-girlfriend saying he was HIV positive.
He hadn't actually told me and he hadn't been taking his medication properly.
I thought I better get myself tested. That's when I found out he had infected me.
Before I was diagnosed, I remember feeling really unwell for three weeks.
Because I do a lot of training, I'm quite in touch with how I feel. I knew something wasn't quite right and it was more than the flu.
I was feeling tired all the time, yet I was sleeping well and eating well. I had no reason to be ill.
Initially I thought I had a bad cold or a bit of flu but it went on for quite a long time.
I had to wait a month before they could test me properly because the doctors said it might not show up yet.
It was 5.30pm on a Friday afternoon in late August when I was diagnosed.
I wasn't expecting to get the results then. I'd gone in to see my doctor about something else.
The phone rang and it was the people who tested my blood.
The doctor came back into the room and said: 'I'm really sorry to have to tell you like this but that was about your blood test. It's come back as positive.'
My first reaction question to him was: "What will happen to me?"
And then I said: "Well it better not stop me cycling or running. I've got lots of events coming up. I've got no time to be ill!'"
It was hard telling my friends and family. They were all were really worried and upset for me, especially my mum, but really supportive as well.
A lot of my friends were surprised that – in their words – something that like could happen to me.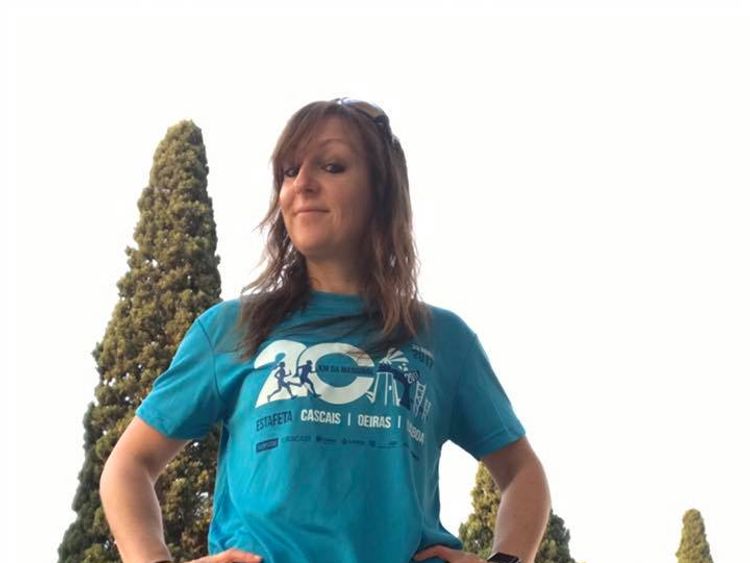 I think their perception was you had to be promiscuous or a certain sort of person to catch it and, actually, you don't.
My family were devastated but supportive.
Early diagnosis meant I could start treatment quite quickly.
I remained really fit and well. It's not caused me problems physically.
I had worked with someone who was HIV positive so I knew it wasn't a death sentence any more.
I could see he was still working and looked active and well and was out walking and doing stuff.
It has changed my life because it requires a little bit more thought and consideration.
I have to take a pill everyday and remember to do that.
I can't be that spontaneous. I have to make sure I have that medication with me all of the time.
It terms of a relationships, it hasn't been an issue because I think people see me as sensible and I look after myself. That's my priority.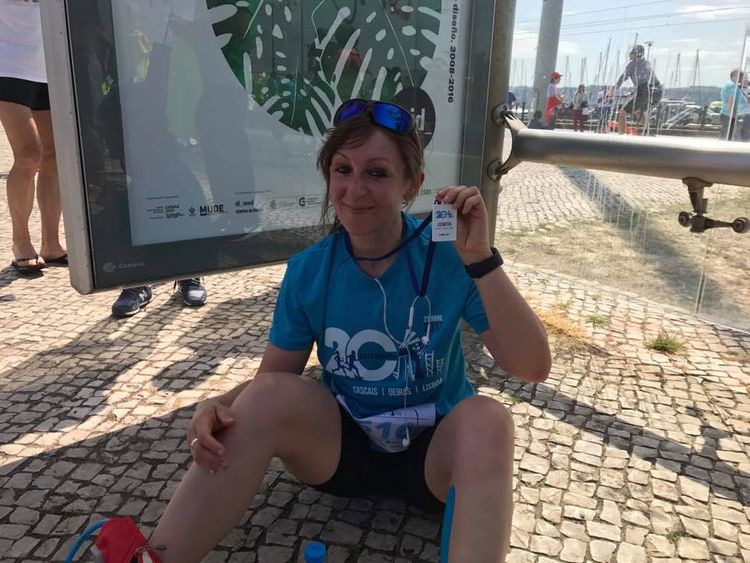 I'm never going to put anyone else at risk and my first priority is looking after myself because I don't want to become unwell.
I didn't ask for this in the first place so I'm going to do everything I can to ensure I don't run into any issues.
Who knows what's down the road? In terms of the HIV, the treatment works really well and I'm fine.
I did a spinning instructor qualification because I was doing a lot of long distance road cycling.
Then there came an opportunity to do a fitness trainer qualification.
It's led me on to teaching kettle bells and becoming a personal trainer and a run leader.
It also helps my mental health. It makes me feel like I'm doing the same things as before.
Having HIV hasn't affected my relationships. I'm not in one at the moment but I was for a couple of years and it wasn't an issue.
One of the first things the doctor said to me was: "You'll live a long life but it will be difficult sometimes."
You just have to get used to a bit of uncertainty but life is like that anyway.
I know Princess Diana was a big champion of the Terrence Higgins Trust and I'm really pleased Harry is shining a light on it again by visiting its charity fair in Nottingham on World Aids Day.
I think it's quite a forgotten topic. People are still subject to stigma.
Medication and treatment and science has moved on decades but people's attitudes haven't. I think he's in a good position to help educate more and shine a light on a subject that is still a taboo for some.
[contf]
[contfnew]

[contfnewc]
[contfnewc]Original Article