Tech
Probe after MPs reveal they share IT passwords
An investigation has been launched after MPs revealed they frequently share private computer login details with other staff.
The Information Commissioners Office said it was "making enquiries" after the admissions, made in the light of claims against de facto deputy Prime Minister Damian Green.
The data protection watchdog said it was "aware of reports that MPs share logins and passwords", adding officials were "making enquiries of the relevant parliamentary authorities".
Several MPs have admitted to routinely doing so.
Nadine Dorries said staff and interns "log on to my computer on my desk with my login everyday".
She made the comments in defence of Mr Green, who was forced to deny downloading pornography on his parliamentary computer after allegations made by a former police official.
Former business minister Nick Boles also responded to the claim it was "common practice" for MPs to share logins, writing in a tweet: "I certainly do. In fact I often forget my password and have to ask my staff what it is."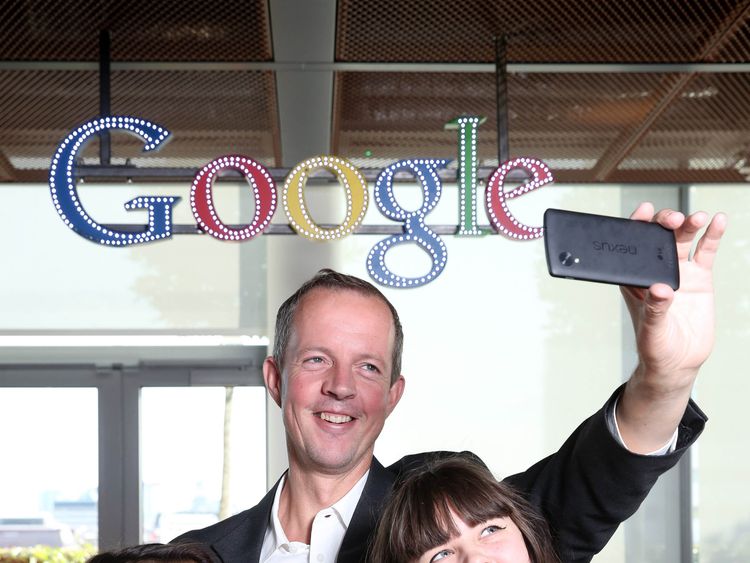 It came as the managing director of Parliament's digital service was reportedly forced to write to MPs reminding them of the rules.
Tracey Jessup pointed to Westminster's IT security policy, which says: "Passwords must be considered as confidential and must be used only by the originator (and so not shared with other users)."
Ms Jessup wrote: "If you have been working in an insecure way by sharing your password with others, or by logging in to someone else's account, we would like to help.
"In most scenarios, the solution is to provide colleagues with delegated access to your email and calendar via their own accounts."
Mr Green is facing a Cabinet Office investigation into allegations that "thousands" of pornographic images were found on a computer seized during a police raid on his House of Commons office in 2008.
A spokesperson for the First Secretary of State repeated the denial he ever downloaded pornography on the computers that were seized at the time.
"It would be inappropriate for Mr Green to comment on these allegations while the Cabinet Office investigation is ongoing," they said.
More from Damian Green
"However, from the outset he has been very clear that he never watched or downloaded pornography on the computers seized from his office.
"He maintains his innocence of these charges and awaits the outcome of the investigation."
[contf] [contfnew]
[contfnewc] [contfnewc]