Middle East
Trump delays Israel embassy decision as pressure mounts
Recognising Jerusalem as Israel's capital would be a 'major catastrophe,' Turkey said (Reuters)
Facing dark warnings of a historic misstep and widespread unrest, US President Donald Trump on Monday delayed a decision on whether to recognise Jerusalem as the Israeli capital and move the US embassy there.
The White House said Trump would miss a deadline to decide on shifting the embassy from Tel Aviv, after a frantic 48 hours of public warnings from allies and private phone calls between world leaders.
Trump has yet to make his final decision, officials said, but is expected to stop short of moving the embassy to Jerusalem outright, a central campaign pledge which has been postponed once already by the new administration.
Saudis, Jordanians, French, Palestinians et al telling Trump admin that any move re Jerusalem is terrible idea.

No one knows if Trump admin is listening.

— Neri Zilber (@NeriZilber) December 4, 2017
"The president has been clear on this issue from the get-go: It's not a matter of if, it's a matter of when," said White House spokesman Hogan Gidley, who said a declaration on the move would be made "in the coming days".
Domestic politics may, however, push Trump toward recognising Jerusalem as Israel's capital instead, in a gesture towards conservative voters and donors.
The status of Jerusalem is a key issue in the Israeli-Palestinian conflict, with both Israelis and Palestinians claiming the city as their capital.
With Trump's decision looming, leaders from across the Middle East and elsewhere ramped up public warnings against any shift in decades-old US policy.
French President Emmanuel Macron was among those who warned Trump that Jerusalem's status must be decided "within the framework of negotiations between Israelis and Palestinians".
Amid internal White House disagreements, several US administration officials were unable or unwilling to say with certainty what Trump would decide.
"The president's going to make his decision," his Middle East peace envoy and son-in-law Jared Kushner said.
Israel's defence minister Avigdor Lieberman urged Trump to grasp a "historic opportunity".
But from elsewhere in the region the message was clear: don't do it.
"If the status of Jerusalem is changed and another step is taken… that would be a major catastrophe," Turkish Deputy Prime Minister Bekir Bozdag said.
"It would completely destroy the fragile peace process in the region, and lead to new conflicts, new disputes and new unrest."
'Detrimental impact'
All foreign embassies are located in Tel Aviv with consular representation in Jerusalem, and Trump was theoretically due Monday to decide whether to sign a legal waiver delaying by six months plans to move the US embassy to the Holy City – as successive administrations have done at regular intervals for more than two decades.
"The president is still considering options," a State Department official said when asked about a possible move.
Trump is expected to begrudgingly sign the waiver for a second time at some point this week.
According to diplomats and observers, however, he may also make a speech on Wednesday announcing his support for Israel's claim on Jerusalem as its capital.
Spoke with #US Secretary of State Tillerson on dangerous consequences of recognizing Jerusalem as capital of Israel. Such a decision would trigger anger across #Arab#Muslim worlds, fuel tension & jeopardize peace efforts.

— Ayman Safadi (@AymanHsafadi) December 3, 2017
The Arab League said it was closely following the matter, with leader Ahmed Abul Gheit warning any such move would pose a threat "to the stability of the Middle East and the whole world".
Jordan's Foreign Minister Ayman Safadi also warned that any change to the status of Jerusalem would have "grave consequences," in a phone conversation with US Secretary of State Rex Tillerson on Sunday.
The Palestine Liberation Organisation's chief representative in Washington, Husam Zomlot, said a formal US recognition of Jerusalem as the capital of Israel would be the "kiss of death" to the two-state solution to the Israeli-Palestinian conflict.
"Should such a step be taken it would have catastrophic consequences," Zomlot told Reuters.
Even Saudi Arabia, a close ally of the Trump administration, warned against the embassy move.
"Any US announcement on the status of Jerusalem prior to a final settlement would have a detrimental impact on the peace process and would heighten tensions in the region," Saudi Ambassador Prince Khalid bin Salman said in a statement.
"The kingdom's policy – has been – and remains in support of the Palestinian people, and this has been communicated to the US administration."
Heightened security
In 1995, US Congress passed the so-called Jerusalem Embassy Act recognising Jerusalem as Israel's capital and stating that the US embassy should be moved there.
But an inbuilt waiver, which allows the president to temporarily postpone the move on grounds of "national security," has been repeatedly invoked by successive US presidents, from Bill Clinton to George W Bush and Barack Obama, meaning the law has never taken effect.
Israel illegally seized the largely-Arab eastern sector of Jerusalem during the 1967 Six-Day War and later annexed it, and claims both halves of the city to be its "eternal and undivided capital".
But the Palestinians want the eastern sector as capital of their promised state and fiercely oppose any Israeli attempt to extend sovereignty there.
Several peace plans have come unstuck over debates on whether, and how, to divide sovereignty or oversee the sites holy to Christians, Jews and Muslims.
US media reported on Monday that the State Department warned American embassies across the world to heighten security in preparation for protests if Trump announces the embassy move on Wednesday.
[contf]
[contfnew]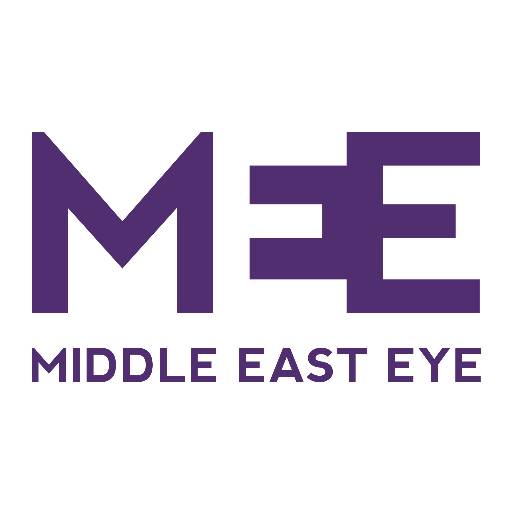 [contfnewc]
[contfnewc]