Middle East
University of Michigan punishes professor for boycotting Israel
University of Michigan students show support for Israel on campus, 11 October (MEE/Graham Liddell)
Free speech and Palestinian advocacy groups have denounced the University of Michigan for reprimanding a professor who refused to write a letter of recommendation for a student looking to study in Israel.
John Cheney-Lippold, an associate professor of American culture, had agreed to write the letter, but later declined after finding the student was planning to study in Tel Aviv. The professor is engaged in an academic boycott of Israel amid its human rights abuses against Palestinians.
"I am very sorry, but I only scanned your first email a couple weeks ago and missed out on a key detail," Cheney-Lippold wrote the student, Abigail Ingber, in an email last month.
"As you may know, many university departments have pledged an academic boycott against Israel in support of Palestinians living in Palestine. This boycott includes writing letters of recommendation for students planning to study there."
On Wednesday, the Detroit News reported that the university would not grant Cheney-Lippold his annual merit-based pay raise for this academic year and will freeze his sabbatical for the next two years.
The newspaper reported that the university also threatened to fire the professor if he behaves similarly in the future. Cheney-Lippold is tenured, meaning he cannot be sacked, absent of a major offence.
"Your conduct has fallen far short of the universitys and colleges expectations for how LSA (College of Literature, Science, and the Arts) faculty interact with and treat students. This letter is a strong warning that your behaviour in this circumstance was inappropriate and will not be tolerated," read a letter from the university to Cheney-Lippold, obtained by Detroit News.
'Shameful'
Palestine Legal, a Chicago-based advocacy group, slammed the university for disciplining the professor.
Radhika Sainath, a staff attorney with the group, noted that the University of Michigan is a public institution that may not legally curb free speech.
"Contrary to the universitys position, instructors have the right to decline to write letters for a number of reasons, including their political views about institutions complicit in human rights abuses," Sainath said in a statement.
"There is no First Amendment exception for Israel. In singling out supporters of Palestinian rights for censorship, the University of Michigan is violating free speech and academic freedom principles to which it is legally bound."
The Boycott, Divestment and Sanctions (BDS) movement called the university's decision "shameful".
It's shameful for the Univ. of Michigan to punish teachers for their "brave & principled decision to support Palestinian human rights. Participating in boycotts to advance progressive causes has a long & time-honored history in the US & around the globe" https://t.co/rBwxscuevu pic.twitter.com/as5rnBWx68

— BDS Movement (@BDSmovement) October 11, 2018
Hatem Abudayyeh, a co-founder of the US Palestinian Community Network, praised Cheney-Lippold's stance.
"It's the right thing to do," Abudayyeh told MEE on Thursday. "It's exactly what the academic boycott was established for. Palestinians, I can't speak for all of them, but I'm sure the vast majority of us in the US and across the world, are saying: 'Kudos to him'. We thank him and we support him."
Palestinian rights advocates on the University of Michigan campus circulated a statement backing Cheney-Lippold last month.
"Professor's [sic] should not be subjected to any of this for exercising their right to have political views, refuse to write letters of recommendation, or engage in academic boycotts against institutions complicit in human right violations," the statement said.
It was sent to students and faculty members to add their signatures to it.
Students Allied for Freedom and Equality (SAFE), the main pro-Palestine student group at the University of Michigan, also backed John Cheney-Lippold's decision.
"We support and affirm Professor John Cheney-Lippolds right to boycott Israel," SAFE said in a statement in September. "His actions are the same demanded by Palestinian civil society, and serve to name and resist forces committing human rights violations. To punish Professor Cheney-Lippold for his actions would curtail his own academic agency."

Pro-divestment students hold signs against silencing them at student council meeting at University of Michigan, November 2017 (MEE/Ali Harb)
Earlier this week, the Washington Post reported that a second professor also refused to write a letter of recommendation for a student looking to study in Israel.
Similarly to Cheney-Lippold, Lucy Peterson, a teaching assistant at the University of Michigan, had agreed to write the letter before finding out the student's Israel plans.
"Im so sorry that I didnt ask before agreeing to write your recommendation letter, but I regrettably will not be able to write on your behalf," Peterson wrote in an email to the student, Jake Secker, according to the Post.
"Along with numerous other academics in the US and elsewhere, I have pledged myself to a boycott of Israeli institutions as a way of showing solidarity with Palestine."
'Personal views'
On Wednesday, University of Michigan President Mark Schlissel addressed the incidents within the context of complaints about anti-Semitism on campus.
"Withholding letters of recommendation based on personal views does not meet our universitys expectations for supporting the academic aspirations of our students," he wrote in a statement.
"Conduct that violates this expectation and harms students will not be tolerated and will be addressed with serious consequences. Such actions interfere with our students opportunities, violate their academic freedom and betray our universitys educational mission."
Schlissel also announced that the school plans to create a faculty panel to "examine the intersection between political thought/ideology and faculty members responsibilities to students".
On Thursday, graduate students circulated a letter expressing dismay at the university's measures against Cheney-Lippold.
Signatories to the letter say the case "sets an alarming, worrying, and dangerous precedent for impinging on the protected political speech and action of employees of the university."
"Additionally, we express support for Lucy Petersons decision to refuse to write a letter of recommendation for similar reasons, and we oppose any investigation or disciplinary action that might be taken against her," the letter reads.
Schlissel's office did not return MEE's request for comment.
Anti-BDS campaign
The University of Michigan's move against teachers who choose to boycott Israel comes amid an aggressive campaign against BDS that critics say violates freedom of speech.
The American Civil Liberties Union (ACLU) has warned of a "disturbing surge of government-led attempts to suppress the speech of people on only one side of the Israel-Palestine debate".
More than 24 states have passed laws that would penalise entities that boycott Israel, although federal judges have found anti-BDS legislation in Kansas and Arizona to be unconstitutional.
READ MORE ►

US Democratic candidates face pressure to endorse anti-boycott laws
Earlier this year, Trump appointee Kenneth Marcus was confirmed as head of the Office of Civil Rights at the Department of Education (DOE). Marcus, a fierce pro-Israel advocate, had sued academic institutions for boycotting Israel. His appointment raised fears about the prospect of censoring students critical of Israel.
Abudayyeh, of the US Palestinian Community Network, said the strong push against BDS is proof of its effectiveness. He said while the crackdown on free speech against the Israeli occupation is concerning, it has not discouraged activists.
"We are still organising very strongly in support of Palestinian rights, even with these accusations and even with these anti-boycott laws," he said.
"The conclusion here is that this is what is to be expected when your movement is making strides, when you're moving forward, when you're being effective and impactful. We have to expect that there's going to be repression. That's what happens in this country historically."
[contf]
[contfnew]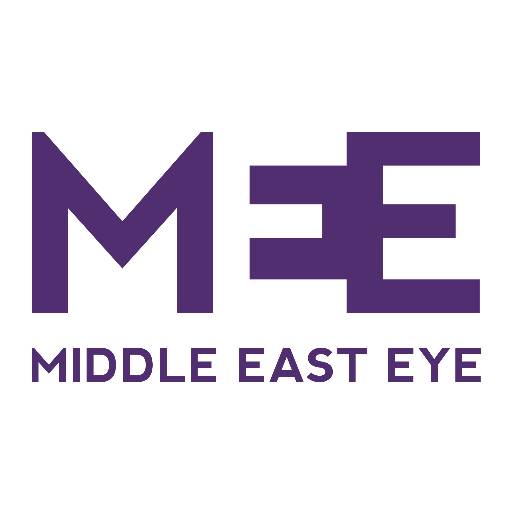 [contfnewc]
[contfnewc]